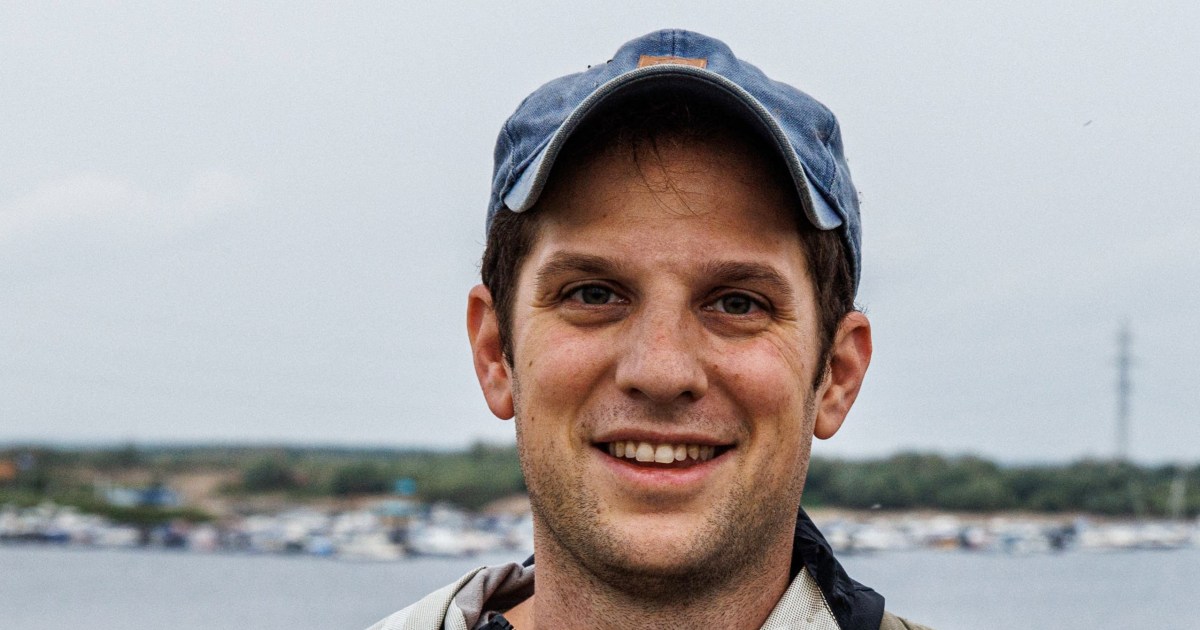 Russian authorities on Thursday arrested an American journalist for The Wall Street Journal on spying charges. 
Evan Gershkovich was detained in the Ural Mountains city of Yekaterinburg on suspicion of "espionage in the interests of the American government," the Federal Security Service (FSB) said in a statement, which was reported by state media.
The FSB accused Gershkovich of collecting "information constituting a state secret about the activities of one of the enterprises of the Russian military-industrial complex."
The Journal denied the charges.
The FSB provided no evidence or further details on when Gershkovich was detained. He was later taken to the Lefortovo court in Moscow and formally arrested. The court quickly ordered Gershkovich's initial detention until May 29, according to the official Telegram channel of the capital's courts.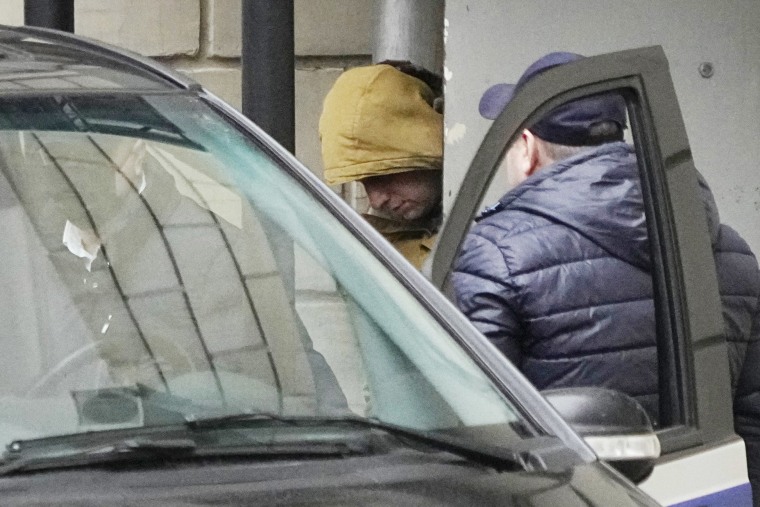 He denied his guilt, according to the TASS state news agency. If convicted, he could face up to 20 years in prison.
Gershkovich is the first journalist from an American outlet to be arrested on espionage charges in Russia since the Cold War. The charges come at a time of bitter tensions between Washington and Moscow over the war in Ukraine, and as the Kremlin cracks down on free speech at home.
"We are not talking about suspicions, but about the fact that he was detained red-handed," Kremlin spokesman Dimtry Peskov said at a news briefing, adding that the arrest was up to the FSB.
The Journal said in a statement that it "vehemently denies the allegations from the FSB and seeks the immediate release of our trusted and dedicated reporter." It added: "We stand in solidarity with Evan and his family."
U.S. officials have been in touch with the Journal, a senior Biden administration official said.
Secretary of State Antony Blinken said in a statement that he was "deeply concerned over Russia's widely-reported detention of a U.S. citizen journalist."
"In the strongest possible terms, we condemn the Kremlin's continued attempts to intimidate, repress, and punish journalists and civil society voices," he said.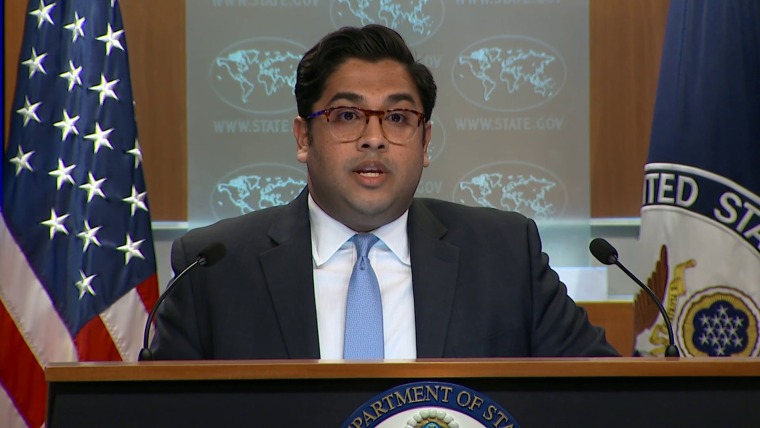 State Department comments on American WSJ reporter's being arrested
Gershkovich covers Russia, Ukraine and the former Soviet Union for the Journal.
He was previously a reporter for Agence France-Presse and the Moscow Times and a news assistant at The New York Times, according to his author page on the Journal's website.
Gershkovich, 31, speaks Russian. His parents live in the United States and are originally from the former Soviet Union.
His most recent article was published Tuesday and co-bylined, with the headline: "Russia's Economy Is Starting to Come Undone."
The FSB noted that he had accreditation from the Russian Foreign Ministry to work as a journalist, but ministry spokeswoman Maria Zakharova said Gershkovich was using his journalistic credentials as a cover for "activities that have nothing to do with journalism."
His arrest comes amid high tensions between Moscow and Washington over Russia's invasion of Ukraine.
It also comes following the high-profile prisoner swap involving WNBA star Brittney Griner.
Griner was released from a Russian penal colony in December in exchange for arms dealer Viktor Bout after she pleaded guilty to having vape canisters with cannabis oil in her luggage, but said she had no criminal intent.
There had been hopes that Paul Whelan — a U.S. corporate security executive jailed in Russia on espionage charges — might be included in the exchange, but he remains imprisoned.
Russian Deputy Foreign Minister Sergei Ryabkov ruled out any quick swap involving Gershkovich.
"I wouldn't even consider this issue now because people who were previously swapped had already served their sentences," Ryabkov said, according to Russian news agencies.
In recent years, Russian President Vladimir Putin has overseen the largest crackdown on the free press and political dissent since the Soviet era.
That intensified after his full-scale invasion of Ukraine, with Russia adopting strict laws that prohibit criticism of the military, leading many journalists to flee the country.
"Let's wait to see what the FSB specifically presents, but it appears that they have taken a hostage," said Tatiana Stanovaya, a nonresident scholar at the Carnegie Endowment for International Peace and the founder and head of the political analysis firm R.Politik.
"This undoubtedly brings Russia and the United States' relationship to a new level of confrontation," she added.